OMBA's Annual Convention promises to be one of the best! This year MBA Vice Chairman, Chris George, will be joining the incredible list of speakers. The 3-hour sales session is back again this year, presented by the industry's radio personality and mortgage banking consultant, David Lykken. Rob Chrisman will be returning, with his insightful industry perspective.  Latino market specialist, Maria Zywiciel, will address the growing Latino market.  As in the past, there's 8-hours of continuing education available on the last day. There are many more speakers on the agenda, and there's something for everyone. Whether you are in senior management, operations or production, you won't want to miss this annual event in Columbus. Here's a bit of information about a few of our speakers:
Chris George, Vice-Chairman of the Mortgage Bankers Association, is the founder, President and CEO of CMG Financial, a privately held Mortgage Bank, headquartered in San Ramon, California.
In addition to his role at CMG Financial, George has served on the MBA's Board of Directors since 2012, is a member of MBA's Independent Mortgage Bankers Executive Council and MBA's Consumer Affairs Advisory Council, as well as an active member of MBA's advocacy efforts.  Additionally, George is past Chairman for California Mortgage Bankers Association and has served on many advisory boards and task forces within the industry.
As  an  Owner  &  Founder  of  Transformational  Mortgage  Solutions,  David  Lykken  brings  43  years  of  real  estate  finance  experience helping clients via COACHING, CONSULTING & COMMUNICATIONS. David specializes in "WHAT to do" and "HOW to  do  it",  while  asking  the  important  question  "WHY  are  you  doing  it?".  David's  mortgage  market  weekly  "Lykken  on  Lending" radio program is heard Monday's 1 PM ET at (http://www.LykkenOnLending.com). David is a regular guest on FOX Business News & has been on CNBC as well as has appeared on The CBS Evening News, NPR & Bloomberg Radio. David will be conduction his 3-hour sales session "Don't Be a Analogue Loan Officer in a Digital World".
Rob Chrisman began his career in mortgage banking, primarily capital markets, in 1985. He is also a senior associate of the STRATMOR Group. Rob has provided expert witness services for mortgage and real estate-related cases, and has lectured to groups around the country. In 2008, Rob left a position as Director of Capital Markets for RPM Mortgage, to focus on publishing his widely read daily market commentary on current mortgage events.
Maria Zywiciel has over twenty years of financial services experience with large institutions such as Citibank, Edward Jones and Prudential, holding senior sales and management positions always aimed at serving the U.S. Latino market. In 2014, Maria was featured in Hispanic Executive Magazine for her work with Community Reinvestment, and in 2012 she was featured in MReport Magazine as a leading mortgage professional in her field. She has served on several boards that promote financial empowerment of Hispanics, including being named commissioner to the Missouri Governor's Advisory Council of Hispanic Affairs, past Executive Director of The Hispanic Chamber of Commerce of Metropolitan St. Louis and board member of The Hispanic Alliance of Career Enhancement.
Not to be missed! Stewart Title Guaranty Company's chief economist, Dr. Ted Jones, provides an entertaining view of the economy and where we're headed. The job market, the housing market, commercial real estate, and population trends. Hear about the challenges, as well as the opportunities.
Ted C. Jones is the Chief Economist and Senior Vice President for Stewart Title Guaranty Company. Prior to joining Stewart he served as chief economist at Texas A&M University's Real Estate Center, the nation's largest publicly funded real estate research group. An accomplished speaker, he typically gives more than 150 presentations on real estate and the economic outlook each year. Representative real estate groups addressed include the National Association of REALTORS®, National Association of Home Builders, National Association of Corporate Real Estate Executives, Fannie Mae®, the American Land Title Association®, The Housing Round Table, Association of University Real Estate Officials, and many more.You'll be talking about this presentation for weeks!
Ari Karen is an experienced litigator who focuses his practice in representing financial institutions in both government investigations and litigation before state and federal trial and appellate courts nationwide.  He represents clients on matters concerning banking regulations, Dodd Frank financial reform laws, contractual disputes, employment and labor statutes, wage-hour class actions, employment discrimination and fair lending matters, whistleblower complaints and non-competition claims, among others.  Mr. Karen is a Principal in Offit Kurman's Financial Institutions Regulatory and Labor and Employment practice groups, as well as the CEO of Strategic Compliance Partners.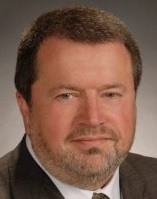 Jack Konyk is Executive Director of Government Affairs at Washington DC-based Weiner Brodsky Kider PC, one of the nation's leading financial services law firms. Jack has over four decades of financial services experience.  He is a past member of the Mortgage Bankers Association's Board of Directors.  Jack also serves on the Industry Advisory Council of the American Association of Residential Mortgage Regulators, and has had significant involvement with the Financial Services Roundtable's Housing Policy Council and the American Bankers Association's Mortgage Markets committee. 
Keesha Warmsby, attorney at BakerHostetler, is a consumer financial services lawyer with a litigation and regulatory practice, primarily representing financial services companies on TCPA,  FDCPA, FCRA, third party vendor oversight and other consumer statutes. She has led multiple 50-state survey projects for Fortune 500 companies concerning state and federal consumer statues and UDAP regulations. Additionally, she has prepared compliance policies and guidelines, including TCPA policies for banks and nonbank lenders, and counseled clients in a supporting capacity concerning CFPB-led enforcement actions. Keesha is a co-author of the Mortgage Bankers Association Compliance Essentials Dodd-Frank Section 342 Diversity and Inclusion Resource Guide®.
Bob Niemi joined BakerHostetler as a Senior Advisor after four years of public service at the Ohio Department of Commerce, as the Deputy Superintendent of Consumer Finance in the Division of Financial Institutions. Bob also served as the NMLS Ombudsman. Bob assists the firm's clients in understanding implications from shifting regulations, codes, and rules; and assists them in establishing business practices, policies, training, and compliance programs.
REGISTRATION FORM
ONLINE REGISTRATION
SPONSOR and EXHIBITOR FORM
CONVENTION AGENDA
HOTEL RESERVATIONS
CONVENTION SPONSORS
 DIAMOND
PLATINUM



BRONZE