FHA ROUNDTABLE and UNDEWRITING TRAINING EVENTS 
The HUD Philadelphia Home Ownership Center staff is coming to Columbus for 2 special events, and you are invited!
Lender Roundtable July 13, 2017     9:00am – 11:00am
This event is for management and senior staff. You will have the opportunity to discuss and ask questions about any subject involved in doing business with FHA, such as lender approval, closing, post closing, insuring and loss mitigation.
Underwriting Training July 13 2017     1:00pm – 4:00pm
This event is for underwriters, processors and loan officers. The discussion will focus on underwriting issues. Unsure how to handle certain underwriting situations? This is your opportunity to ask FHA staff directly.
Registration Information
These events will both take place at the HUD office, located at 200 N. High St, Columbus, OH. Seating is limited to the first 50 registrants for each event. You must register by May 30th. However, register early because we cannot guarantee there will still be seating available on May 30th. Due to the limited seating, we must limit registrations to one person per company, per event. This event is open to both OMBA members and non-members, at no charge.
REGISTRATION FORM
ONLINE REGISTRATION
"INFORM THE CAPITOL" Legislative Day
Join your fellow members on May 9, 2017  for a day of promoting the legislative priorities of the association. You will find "Inform the Capitol" to be a worthwhile experience that keeps you coming back every year. Hear about the bills that we are promoting, enjoy a complimentary lunch, meet as a group with several members of the Ohio Legislature and attend our cocktail reception with members of the legislature. The day is free of charge to OMBA members, $99.95for non-members. Sponsorships are $250. Sponsors receive a complimentary registration, even if non-members.
SCHEDULE
10:00am              Speakers and Briefing
11:30am              Lunch
1:00pm                 Legislative Visits
4:30-6:00pm     Legislator Reception
REGISTRATION FORM
SPONSORSIP FORM
ONLINE REGISTRATION
"Takin' It To The Streets"
Annual Convention
May 15-17, 2017
OMBA's Annual Convention promises to be one of the best! This year MBA President and CEO, Dave Stevens, will be joining the incredible list of speakers. The 3-hour sales session is back again this year, presented by the industry's radio personality and mortgage banking consultant, David Lykken. Rob Chrisman will be returning, with his insightful industry perspective.  Latino market specialist, Maria Zywiciel, will address the growing Latino market.  As in the past, there's 8-hours of continuing education available on the last day. There are many more speakers on the agenda, and there's something for everyone. Whether you are in senior management, operations or production, you won't want to miss this annual event in Columbus. Here's a bit of information about a few of our speakers:
Chris George, Vice-Chairman of the Mortgage Bankers Association, is the founder, President and CEO of CMG Financial, a privately held Mortgage Bank, headquartered in San Ramon, California.
In addition to his role at CMG Financial, George has served on the MBA's Board of Directors since 2012, is a member of MBA's Independent Mortgage Bankers Executive Council and MBA's Consumer Affairs Advisory Council, as well as an active member of MBA's advocacy efforts.  Additionally, George is past Chairman for California Mortgage Bankers Association and has served on many advisory boards and task forces within the industry.
As  an  Owner  &  Founder  of  Transformational  Mortgage  Solutions,  David  Lykken  brings  43  years  of  real  estate  finance  experience helping clients via COACHING, CONSULTING & COMMUNICATIONS. David specializes in "WHAT to do" and "HOW to  do  it",  while  asking  the  important  question  "WHY  are  you  doing  it?".  David's  mortgage  market  weekly  "Lykken  on  Lending" radio program is heard Monday's 1 PM ET at (http://www.LykkenOnLending.com). David is a regular guest on FOX Business News & has been on CNBC as well as has appeared on The CBS Evening News, NPR & Bloomberg Radio. David will be conduction his 3-hour sales session "Don't Be a Analogue Loan Officer in a Digital World".
Rob Chrisman began his career in mortgage banking, primarily capital markets, in 1985. He is also a senior associate of the STRATMOR Group. Rob has provided expert witness services for mortgage and real estate-related cases, and has lectured to groups around the country. In 2008, Rob left a position as Director of Capital Markets for RPM Mortgage, to focus on publishing his widely read daily market commentary on current mortgage events.
Maria Zywiciel has over twenty years of financial services experience with large institutions such as Citibank, Edward Jones and Prudential, holding senior sales and management positions always aimed at serving the U.S. Latino market. In 2014, Maria was featured in Hispanic Executive Magazine for her work with Community Reinvestment, and in 2012 she was featured in MReport Magazine as a leading mortgage professional in her field. She has served on several boards that promote financial empowerment of Hispanics, including being named commissioner to the Missouri Governor's Advisory Council of Hispanic Affairs, past Executive Director of The Hispanic Chamber of Commerce of Metropolitan St. Louis and board member of The Hispanic Alliance of Career Enhancement.
Not to be missed! Stewart Title Guaranty Company's chief economist, Dr. Ted Jones, provides an entertaining view of the economy and where we're headed. The job market, the housing market, commercial real estate, and population trends. Hear about the challenges, as well as the opportunities.
Ted C. Jones is the Chief Economist and Senior Vice President for Stewart Title Guaranty Company. Prior to joining Stewart he served as chief economist at Texas A&M University's Real Estate Center, the nation's largest publicly funded real estate research group. An accomplished speaker, he typically gives more than 150 presentations on real estate and the economic outlook each year. Representative real estate groups addressed include the National Association of REALTORS®, National Association of Home Builders, National Association of Corporate Real Estate Executives, Fannie Mae®, the American Land Title Association®, The Housing Round Table, Association of University Real Estate Officials, and many more.You'll be talking about this presentation for weeks!
Ari Karen is an experienced litigator who focuses his practice in representing financial institutions in both government investigations and litigation before state and federal trial and appellate courts nationwide.  He represents clients on matters concerning banking regulations, Dodd Frank financial reform laws, contractual disputes, employment and labor statutes, wage-hour class actions, employment discrimination and fair lending matters, whistleblower complaints and non-competition claims, among others.  Mr. Karen is a Principal in Offit Kurman's Financial Institutions Regulatory and Labor and Employment practice groups, as well as the CEO of Strategic Compliance Partners.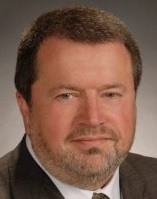 Jack Konyk is Executive Director of Government Affairs at Washington DC-based Weiner Brodsky Kider PC, one of the nation's leading financial services law firms. Jack has over four decades of financial services experience.  He is a past member of the Mortgage Bankers Association's Board of Directors.  Jack also serves on the Industry Advisory Council of the American Association of Residential Mortgage Regulators, and has had significant involvement with the Financial Services Roundtable's Housing Policy Council and the American Bankers Association's Mortgage Markets committee. 
Keesha Warmsby, attorney at BakerHostetler, is a consumer financial services lawyer with a litigation and regulatory practice, primarily representing financial services companies on TCPA,  FDCPA, FCRA, third party vendor oversight and other consumer statutes. She has led multiple 50-state survey projects for Fortune 500 companies concerning state and federal consumer statues and UDAP regulations. Additionally, she has prepared compliance policies and guidelines, including TCPA policies for banks and nonbank lenders, and counseled clients in a supporting capacity concerning CFPB-led enforcement actions. Keesha is a co-author of the Mortgage Bankers Association Compliance Essentials Dodd-Frank Section 342 Diversity and Inclusion Resource Guide®.
Bob Niemi joined BakerHostetler as a Senior Advisor after four years of public service at the Ohio Department of Commerce, as the Deputy Superintendent of Consumer Finance in the Division of Financial Institutions. Bob also served as the NMLS Ombudsman. Bob assists the firm's clients in understand implications from shifting regulations, codes, and rules, and assists them in establishing business practices, policies, training, and compliance programs.
Zachary Luck joined the Ohio Department of Commerce, Division of Financial Institutions as Deputy Superintendent for Consumer Finance in 2016. As Deputy Superintendent, Zach oversees examination, licensing, and administrative enforcement for more than 18,000 consumer finance licensees in Ohio. Prior to joining the Division, Zach represented and counseled financial institutions and other companies at a global law firm.
 Zach previously served as Senior Advisor to Director Richard Cordray of the Consumer Financial Protection Bureau. While at the CFPB, he provided policy and legal analysis on consumer financial protection issues, drafted portions of consumer financial protection regulations, and helped to create new financial education resources. Zach has also served as a law clerk to the United States District Court for the Northern District of Indiana and a policy analyst for the Joint Economic Committee of the United States Congress. He received a J.D. from Northwestern University School of Law and a B.A. from Columbia University. 
Brian Mischel, partner at BKD, is a member of BKD National Financial Services Group, providing audit and consulting services to financial institutions ranging in size from $50 million to multi-billion in assets.
He has more than 16 years of external and internal audit experience, including experience in control analyses, asset and liability management consulting, credit quality assurances and loan and lease loss allowance analyses. He also has experience with U.S. Securities and Exchange Commission reporting requirements including integrated audits under Sarbanes-Oxley Act Section 404, and he has assisted strategic buyers with financial due diligence and other services encountered through acquisitions. 
Shawn Murphy is Executive Vice President of ValuAmerica, where he has the responsibility for the strategy, development, and entire P&L of ValuAmerica and its subsidiaries. Responsibilities would also include managing third party technology partners, driving organic sales through direct and indirect channels, product innovation, developing growth strategies, long-range goals and management oversight. Shawn is co-founder of ValuEscrow Inc., a California escrow company, where he serves as President and is responsible for overall performance of the company. Additionally, Murphy also serves as the Chairman of the Signing Professionals Workgroup (SPW) and was recently installed as a Director for the Ohio Mortgage Bankers Association.
Shawn has been nationally recognized as an influential player in the mortgage industry, appearing in HousingWire Magazine's "Rising Stars" list in 2016 and National Mortgage Professional Magazine's "The 40 Most Influential Mortgage Professionals Under 40" list in 2014. Prior to joining ValuAmerica in 2006, Shawn served as a Special Agent in the Pennsylvania Office of Attorney General, Bureau of Criminal Investigations.
  As the Superintendent of the Ohio Division of Real Estate, Anne Petit is the chief operating and administrative officer for the Ohio Real Estate Commission, Ohio Real Estate Appraiser Board, and the Ohio Cemetery Dispute Resolution Commission. She has an extensive 30+ year career in the public, private and non-profit sectors and has served as the Superintendent under two of Ohio's governors.  Prior to her appointment to a second "tour of duty", she was a consultant to real estate professionals and served as the vice president of Regulatory Compliance for Hondros College of Business.  Earlier in her career she served in then-Secretary of State Bob Taft's administration overseeing Ohio's campaign finance regulations.  Her experience in finance and mortgage lending, which included management roles at both the former Diamond Savings & Loan and Mid-American National Bank, led Anne to serve Governor Taft in several roles, being first appointed Superintendent in 2002.
Ernie Durbin is Chief Valuation Officer at Clarocity. As CVO, Durbin leverages the strengths of Clarocity's technologies and develops new solutions for the valuation industry. Durbin has been instrumental to the invention of technology and methodologies that power Clarocity's proprietary valuation products.
Ernie is also the President of Durbin and Associates Inc., which specializes in identifying and solving complex residential valuation problems in the Greater Cincinnati Area. He serves on the board of directors of Relocation Appraisers and Consultants (RAC), holds the SRA and AI-RRS designations from the Appraisal Institute. At the national level, Ernie is currently on the Apprasial Practices Board of The Appraisal Foundation, and serves on the Industry Advisory Council. He is on the Executive Council of the Collateral Risk Network (CRN), a network of "thought leaders" within the valuation profession.
CE with the MORTGAGE EDUCATORS

David Luna, instructor for The Mortgage Educators, has more than 35 years of experience in the mortgage lending industry. David combines his wit, a natural flare for teaching and current events to entertain and educate even the most seasoned industry experts. He presently serves on national and state boards and holds several national and state certifications. He has been a consultant for Fannie Mae, Freddie Mac, as well as other large national banks. He has been featured in Mortgage Technology Magazine, National Mortgage Press, newspapers, NBC, CBS and ABC .
REGISTRATION FORM
ONLINE RESERVATION
SPONSOR AND EXHIBITOR FORM
CONVENTION AGENDA
HOTEL RESERVATIONS
CONVENTION SPONSORS
DIAMOND SPONSORS
PLATINUM SPONSORS

GOLD SPONSORS
SILVER SPONSORS




BRONZE SPONSORS


Category Key
Education
Events
General
For a complete list of classes and events, please click on link below.
classes & events